Our construction activity accurately reflects the integration of detailed engineering design with a specific construction management software which is specially developed & patented.
The result of the integration is proven to increase our competitiveness in terms of Safety, Environment and Quality, Cost-efficiency and Timeliness, up to a level above average. We are one of the best construction service in Indonesia.
Our engineers encompass a basic knowledge and strong experience as they are directly involved in handling the projects of JCG Group in various corners of the world. In addition, our engineers have an excellent understanding of the various applying standards and Government regulations, both in the National as well as in the International scales, and it is one of our competitiveness in building a strong partnership with stakeholders wherever in the world.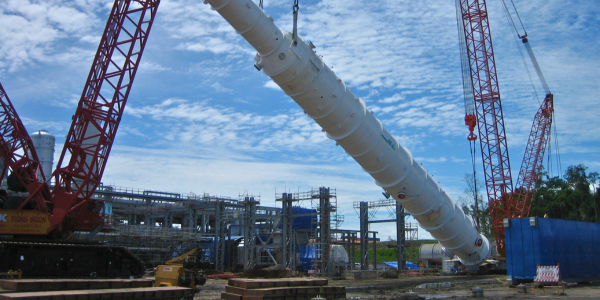 Supported by information technology and satellite, our engineers are always connected with appropriate technology and extensive networks when working in remote corners of the region.
In implementing National scaled projects, our engineers have developed our home-grown Construction Management System which is not only appropriate but also highly competitive and suitable for the conditions of the country.
Through our latest information technology, our client may also able to monitor their project through their protected access from any location.
As a reference, we utilize the Construction Management System from JGC Group which has been proven on international scale projects.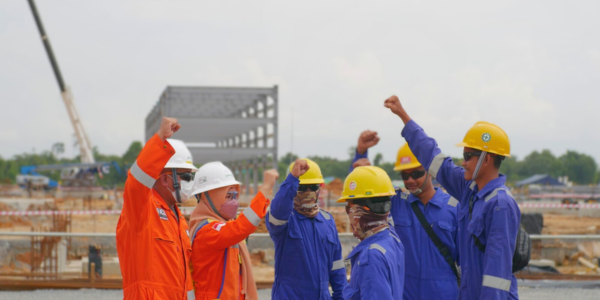 To ensure Safety, Environment and Quality, Cost-efficiency and Timeliness, we pay extra attention to the management and supervision of construction projects by applying step-by-step inspection.
Subcontractors are selected through a rigorous pre-qualification process to meet JGC's quality and standard employed by JGC Group and possessing satisfactory records will be preferred as our partner. In the course of construction projects, we combine our reliable procedures and systems with qualified personnel from multi-discipline and re-combine them with engineers so that we can master every aspect in construction, starting from land clearing and priming, civil and structural, mechanical and piping works, electrical works, installation of instruments up to commissioning them.
Supported by construction engineer and staffs who are experienced in world-class projects, our services include:
Construction Planning
Field Construction Management
Quality, Health, Safety, QHSSE Management
Operation & Maintenance
Sub-contractor management
Field Material Supervision
Legal Administration & Sub-contract
Pre-Commissioning
Commissioning Assistance