On October 27 2023, JGC Indonesia handed over the Rooftop Solar PV project to PT. Daiki Aluminum Industry Indonesia.
On this occasion, representatives of JGC Indonesia were received by Mr. Kensuke Nakayama as Technical Director of PT. Daiki and also Mr. Rifky Ardestian as SPV Factory.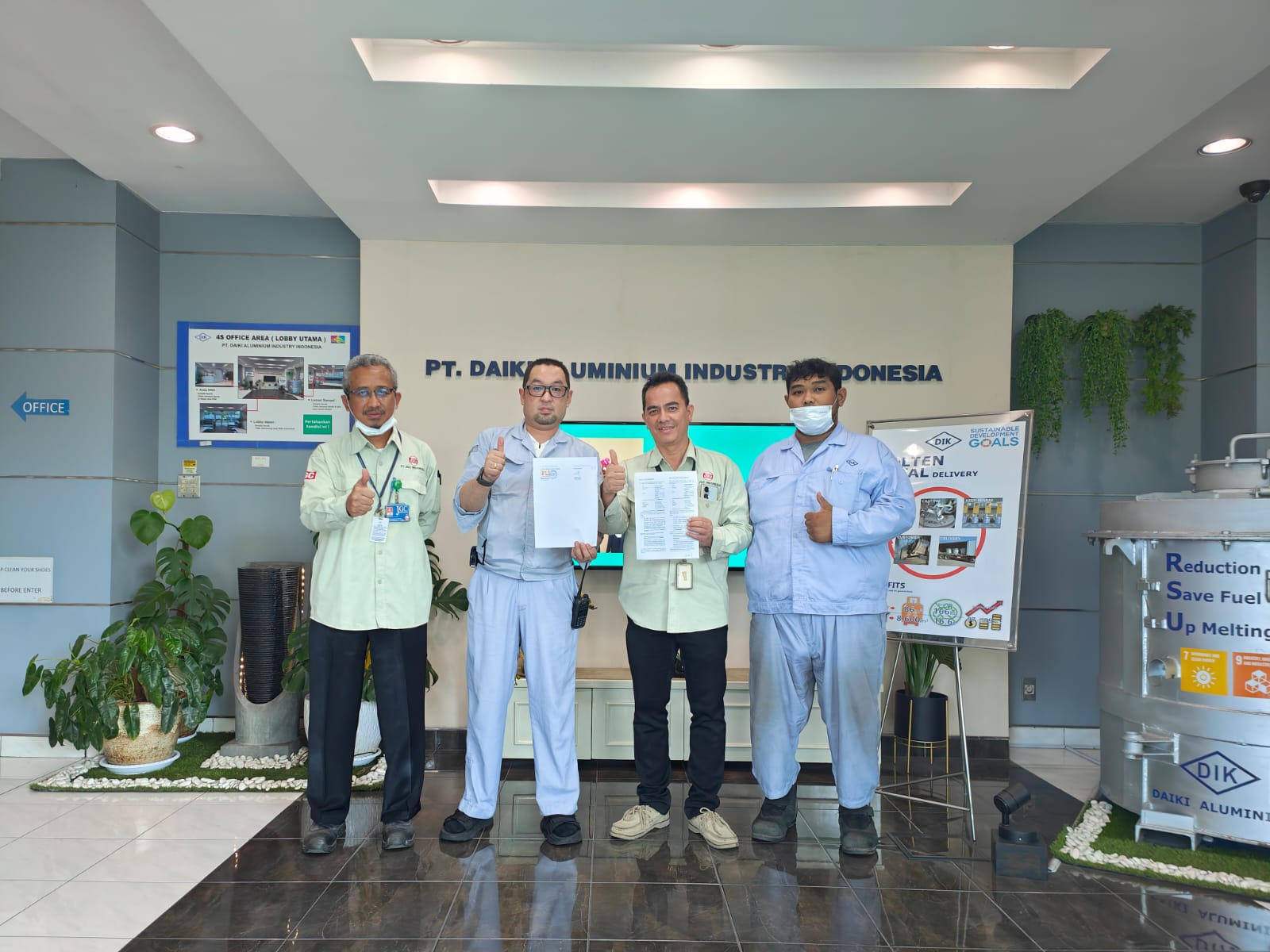 JGC Indonesia itself was represented by Mr. Andy Irawan as Engineering Manager and Mr. Dedy Chandra as Project Manager.
Rooftop Solar PV Project at PT. This Daiki can be completed within 6 months (16 April - 16 October 2023) which means still on track.
The completion of the Solar PV project on schedule further confirms that JGC Indonesia is the best EPC contractor company in the renewable energy sector in Indonesia.